Category:Daytime Only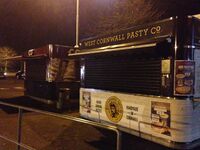 These services close completely at night. Note that this doesn't just mean the amenity building closes; it means you can't park or buy fuel too. There's no particular issue, it's just that we need to identify them in the Services Search.
Pages in category "Daytime Only"
The following 47 pages are in this category, out of 47 total.