Where to start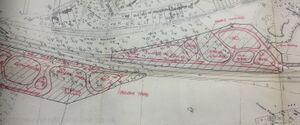 Although this website is all about ensuring our database is as up-to-date as possible, thanks to our great team of editors we are mostly on top of this task. Sure, if you've spotted something we've missed or you have photos to share then we'd really appreciate it, but where we really need help is with tasks which are sadly more administrative.
However big or small, your contributions are genuinely appreciated. Many of you want to make sure the most important work gets done first - and this is where it is.
Empty Lists
The following links each list pages that have a problem. If possible, those lists should be empty:
Re-reading
Some of the text on this website has been there for ten years. Other parts were written yesterday. We need to go back over everything we've written to check it's still correct, and that it all makes sense when read as one page. If you're bored, you can tap 'Website' and then 'Random Page' to jump right in.
While nobody is expected to learn the Style Guide off by heart, you may wish to learn one section of it and look for pages which breach it.
When checking over existing pages for errors, two common problems to look out for are parking prices being out-of-date, and out-of-date trivia, especially when something has been described as "coming soon" for a long time.
The bloating problem
The final issue we need to be aware of is that the site can become too bloated. This can manifest itself in too ways.
The first is when one page is being dominated by one particular sub-issue that really ought to be moved on to its own page. For example, a very interesting a-road service area that could do with its own listing. Long pages put a strain on the server and can be irritating for mobile users.
The second form of bloatedness is when we have pages which have been created despite us having nothing to say. If all we can write about something is one sentence, it's better to have that on one page than to create a special page which just looks silly.
The 'pointless page' problem can have many different forms:
It could be a gallery which has no corresponding main page.
It could be a service area which has no signs to it and nothing interesting to say but still somehow has its own page.
It could be a brand with a few locations and nothing interesting to say about it.
It could be a page being included in a category which doesn't exist. Unless it's one of the four mentioned above, either the category should be created or the reference to it should be removed.
Photos are rarely pointless, but some aren't suitable to show on the homepage. These should be added to Miscellaneous Pictures.
If you spot an example of one of these, your best bet is to write on its talk page what the problem is. We will soon get a consensus going.
Links
Motorway Services Online uses a number of redirects to subtly fix common mistakes, aid navigation, and keep the code tidy. While they are useful, redirects should still be avoided where possible, as they basically double the number of pages being loaded which slows things down for everyone.
Unless they are being particularly useful (generally by preventing the code from looking too unwelcoming), internal redirects should be removed from the website code. This includes http -> https.
Links from us to other websites should avoid redirects too, unless there is a chance the destination page could change. This is particularly common when linking to a website homepage and it starts adding tracking data to the URL. In addition, links to other websites need to be checked for any that have broken - government departments are particularly bad at moving pages around.
In general we can't control links from other websites to us, and we are grateful to have any at all. However, if you have an opportunity to update a link to us which uses a redirect, please do.
Original research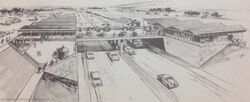 When this website first started, we all had huge gaps in our knowledge and would be willing to accept any old wives' tale about service stations. Having consulted a lot of historic documents and spoken to a lot of experts we've now weeded out a lot of the fiction, but we still have people coming up to us telling us that we're wrong and that their theory that has no evidence is correct.
We don't need that. What we do need is people who are able to find concrete evidence to fill the gaps in our knowledge. Councils across the UK have archives, many of which will have records relating to planning of motorway services in their region. We just need volunteers with the time to sift through it all.
The National Archives in Kew is the government-level equivalent of the local council archive. We have only covered a tiny portion of the documents they have related to service stations (generally only pre-1970s), but we think we have crossed off most of the major discoveries. There are probably still a few surprises to unearth though, and again it just needs someone with the time.
Similarly, local councils are continually uploading documents related to old planning applications to their websites. These can be useful to help describe the old layouts of service stations, and the text can sometimes tell us a bit more about unfulfilled plans. We have most of these crossed off, but more are regularly being added. The same tool is a good way to identify new developments, too.
On that note, while we appreciate people have good intentions when they use information from other websites, they are not reliable enough - even the official company ones! What we need is volunteers with the time to visit services and physically verify our information.
Photos
In an ideal world all the photos hosted on this website would be completely unique. Realistically, that's not possible, but fortunately the Geograph project has wide library of suitable images.
We don't want to be copying their images just for the sake of it. However, where their image shows something we don't have, it should be uploaded here, so long as all the fields are filled out correctly. It's very important that the photographer and source attributed.