Contacting an Operator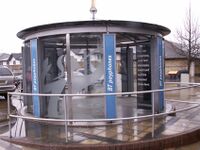 As the messages all over say, this site is not affiliated with any operator or service area, and if you want any specific information you should contact them directly. So how do you do that? The table below gives all the contact details you'll need.
Major Operators
Most service stations in the UK, especially those on motorways, are run by one of the following companies. At each site their names are displayed prominently, and they operate most of the brands at their sites via franchise agreements. There are a few exceptions but the operator will be best-placed to point you in the right direction.
These operators and their contact details are listed below.
* - unlike most other service stations, Extra don't operate any of the branded facilities at their services. You can ask Extra who you'd need to contact, or you could go straight to the brand concerned.
Smaller Operators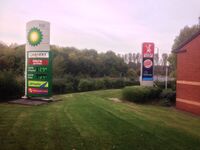 Across the UK A-road network is a whole load of smaller services where finding out who is responsible is much more complicated. The land could be split between several owners, and the facilities could be run either directly by the brand itself, or by another company who runs the brand under a franchise agreement.
Your best bet would be to try to get hold of one part of the service area and to clarify what the situation is. Where possible, we provide contact and owner details on this website - use the site search to see what's available - but you may have to have a look at what's listed on Google too.
If the information you need isn't available online, it will not have been provided to us.
Irish Services
Ireland currently has only a few operators of motorway services: