Contacting an Operator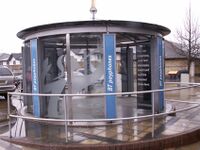 As the messages all over say, this site is not affiliated with any operator or service area, and if you want any specific information you should contact them directly. So how do you do that? The table below gives all the contact details you'll need.
Motorway Services
[
edit
]
All motorway services are run by one of the operators listed below. Certain facilities may be contracted out to other companies but if you contact the operator first they should point you in the right direction. If you don't know which operator you're looking for, use the Services Search page to find out.
A-road Services
[
edit
]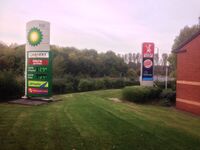 At some large A-road services it is easy to work out who you need to contact as they are run by one of the motorway operators. If this is the case it will be pretty clear. Normally, the services are run by a series of small brands who are hard to track down. The best advice we can give is that you find the main facility at the services (usually a restaurant or petrol station) and ask them to point you in the right direction.
A list of the facilities at some services can be found on this site - type the road number in the box in the top-right hand corner. You'll then need to search for that brand on the internet to see who to contact.
If the information you need isn't available online, it has not been provided to us.
Irish Services
[
edit
]
Ireland currently has only a few operators of motorway services: